Keeping Abreast Foundation
Mission Statement: To inspire hope and enhance life for those affected by breast cancer through early detection, advocacy, education and support services.

The Krewe du YaYas was formed in 2002. Our Keeping Abreast Foundation officially became a 501(c)3 non-profit organization in 2010.

The Keeping Abreast Foundation has partnerships with Woodlands Medical Specialists, The Women's Group and South Baldwin Regional Medical Center. These partnerships have allowed our organization to help individuals in our community receive necessary breast health related screening and diagnostic services.
Our upcoming events will allow us to help further our mission by:
Offsetting housecleaning costs for those in recovery
Assisting with the purchase of wigs and mastectomy bras
Offsetting the expense of costly medications
Sponsoring families in crisis
Paying for mammograms to those who can't otherwise afford them.
Since our mammography program began, The Keeping Abreast Foundation has provided over 2319 mammograms and other diagnostic services to individuals across the Florida/Alabama Panhandle region.
Our programs have directly impacted approximately 1714 individuals in our area!
Charitable Foundation Compliance Letter from State of Florida (PDF FILE)
Florida Sales Tax Certificate of Exemption (PDF FILE)
W-9 (PDF FILE)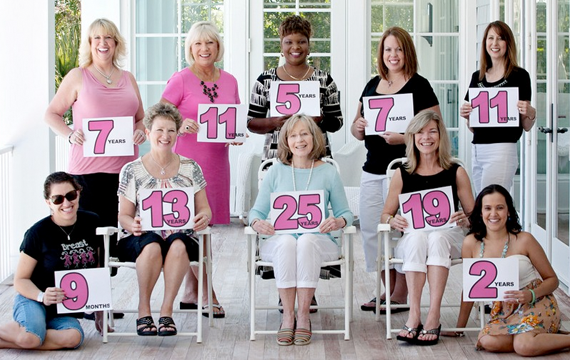 our commitment is to inspire hope and enhance life
SOME OF OUR STATS
Funding Provided
$
405019.78
Individuals Assisted
2001
Diagnostic Services Paid For
2660
The heart and soul of our foundation are our assistance programs
OUR PROGRAMS
About Our Programs
About 1 in 8 women will develop breast cancer in their lifetime. Our mammography and breast cancer assistance programs can help pay for early detection imaging services and also help in a crisis during treatment and recovery. Read more about our programs to see if you qualify for one of these vital programs.
Mammogram Screening Program
Early detection remains the most crucial step in diagnosing, treating and surviving breast cancer. Our program can help individuals in our area who can't afford a mammogram or other basic diagnostic services. Learn more.
Breast Cancer Assistance Program
This grant based program is designed to assist individuals needing financial assistance in our community who are undergoing treatment or in recovery from breast cancer. We can help!! Learn more.
A few of our volunteers
Leadership