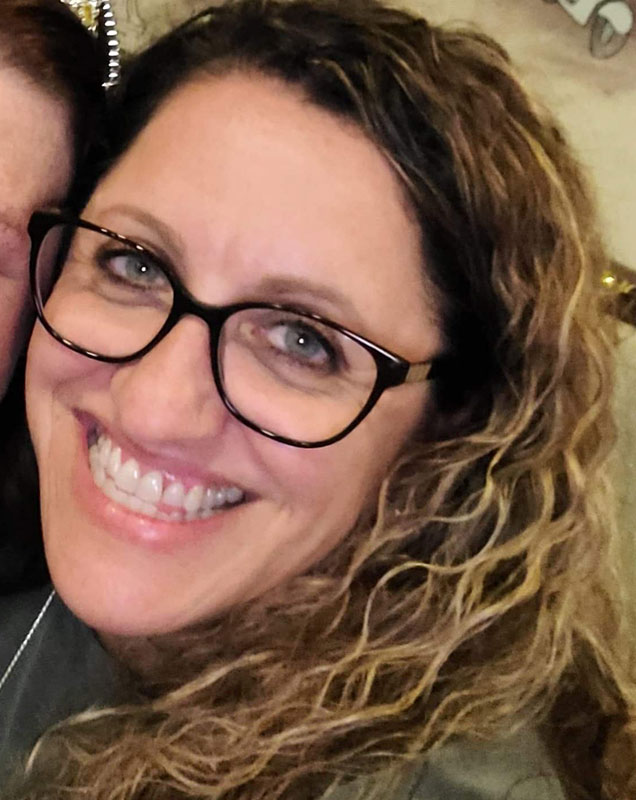 I am thankful to have the chance at life again, and I intend to live it to the fullest.
Jennifer M
#yayasurvivors
Jennifer Morris' story
On June 3, 2014 during my scheduled mammogram, the nurse told me that she could feel a lump on my right breast. I could not feel this lump, because it was so small. The next day I had an ultrasound scheduled and they did a biopsy at the same time. I tried not to worry because I had been doing my annual mammograms and I had no breast cancer history in my family. On June 6, 2014, I was called back for my results. The doctor came into the room where my husband and I sat with a nurse navigator. He walked into the room, and basically blurted out that my results had come back positive for breast cancer. He then began to explain the findings. He told us that I had invasive ductal carcinoma, and that this type of breast cancer was the most common. He then left us with the nurse navigator who had already scheduled all of my upcoming appointments with the oncologist and the surgeon.
This was all very surreal. The first few hours were spent talking to my parents and trying to figure out how to tell our children that Mommy had breast cancer. My husband Kevin was not ready to tell them, and felt that we should wait, but I just could not keep this from them. So we went home and sat them down and explained to them exactly what we already knew from the results. My oldest son Zachary said "my math teacher had that same cancer, and she is just fine now." He immediately went into the big brother mode. The other two just sat there and they finally began to ask questions. Of course, we didn't have many answers for them at that time because we had not met with the oncologist.
The next week was a series of doctor's appointments. The first appointment was with the surgeon who explained about the different options available to me. He wanted to meet with us again once we had our appointment with the oncologist. June 10, 2014 was my first appointment with Tarek Eldawy, MD. He told me that I had invasive ductal carcinoma grade 3 and he staged me at stage 1. He also set me up for a PET scan, so we could be sure that the cancer was not showing up anywhere else. The very next week I had my port placed and received my 1st dose of chemotherapy the very next day. I had 15 rounds of chemotherapy, since my cancer was a fast and aggressively growing cancer. We met again with the surgeon and I decided that I wanted to have a double mastectomy. I also had the genetic testing done to see if I was carrying the BRCA gene. They determined that I was not carrying the gene, and was considered to be Triple Negative Breast Cancer. During my chemotherapy, I did lose all of my hair, but I did not let that bring me down. I just put on a bandana and went along with my day. I continued to work as long as I wasn't sick from the chemo.
I had my first surgery to remove my breasts two weeks after my last chemotherapy on November 12, 2014. The initial pathology report revealed that I was completely cancer free. My recovery from the initial surgery was very painful. I went back to the surgeon for my postoperative report and the final pathology report also revealed that ALL of my tissue was indeed cancer free. I was so blessed to have my friends and family with me every step of the way. On February 18, 2015, I had my final surgery of my reconstruction.
In July 2014, I was accepted as a new member into the Krewe du Yaya's. Ironically, I had already put in my application to become a part of this amazing Krewe before my diagnosis and looking back I feel that I was placed in the right place at EXACTLY the right time! My Yaya Sisters were there for me every step of my cancer journey. I never went a day without one of them checking in on me and my family. I consider myself blessed to be a part of such an amazing group of women. I met so many survivors during my cancer journey and we are bonded in a special way!! My Yaya Sisters are always there for me with a hug and a smile. I am so thankful to be a part of these amazing women. Lifelong friendships have been made along the way, and I am forever grateful.
One thing that I had never really thought about is when does one consider themselves to be a "Survivor?" This was a question that I wasn't really prepared to answer so early in my treatment and recovery. I decided that I wanted to be considered a survivor from the point of my initial diagnosis. The decision for me was a personal one for sure. A cancer diagnosis is very overwhelming. The diagnosis weakens our physical strength, and shakes our spiritual foundation. It also takes away your independence and sense of well-being. Each cancer journey is unique and everyone deals with it differently. I am thankful to have the chance at life again, and I intend to live it to the fullest.