I Pink I Can Run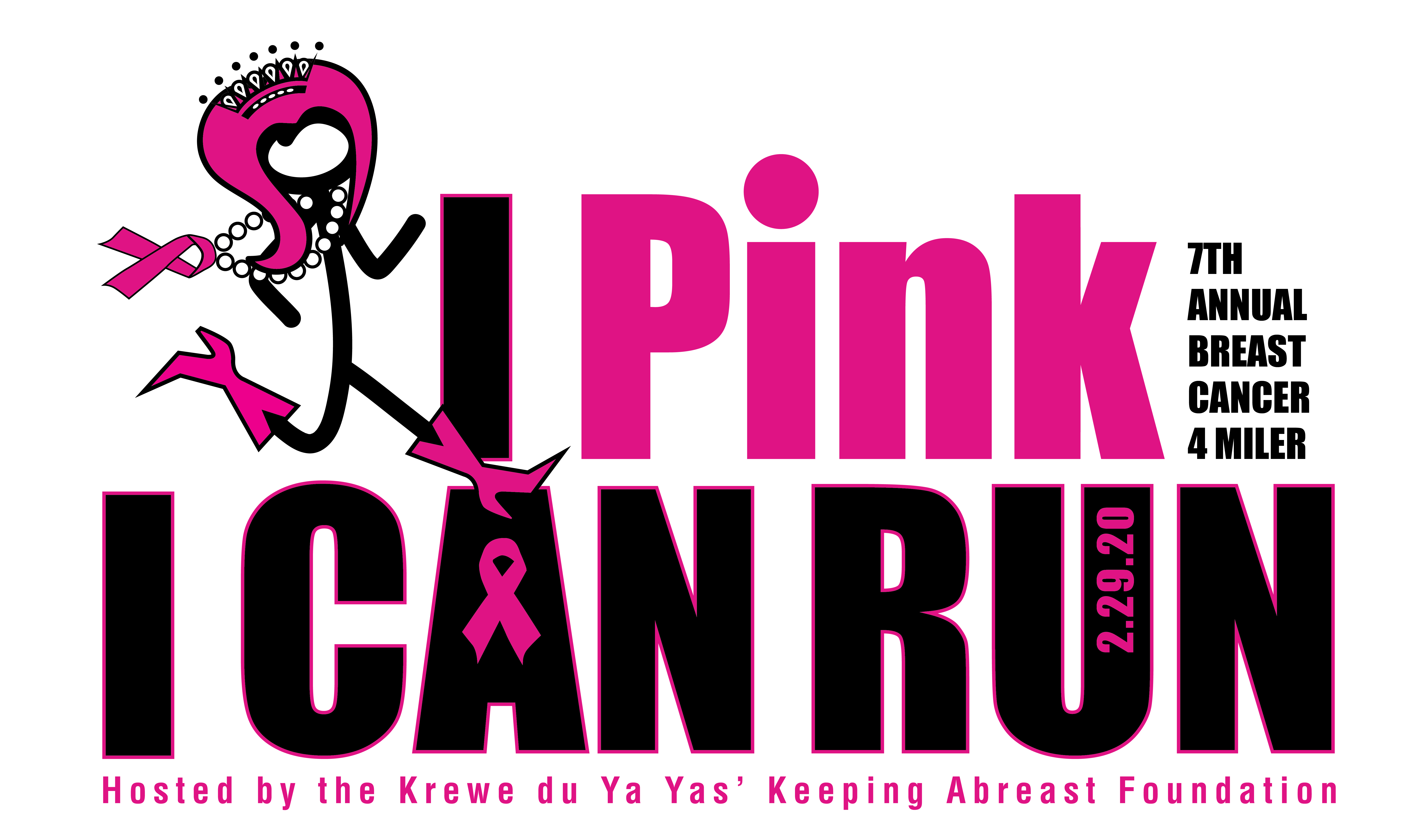 Join the Krewe du YaYa's at our 7th Annual I Pink I Can Run 4 miler run/walk for breast cancer on Feb 29, 2020 at The Flora-Bama. Great course, food, swag, fun, awards, after-party, fun and cause!!
*****The first 500 to register are guaranteed a great tech shirt!! *****
All proceeds from this event benefit The Keeping Abreast Foundations' mammography and breast health programs.
Packet Pickup Info
Thursday, February 27th– Running Wild : Pensacola 3:30 PM – 6:30 PM
Friday, February 28th – Flora-Bama Lounge : 4:30 PM to 7:00 pm
Same day registration and packet pick-up: 7:00 am -8:30 am
**Registration rate goes up to $35 at packet pick-up and race day.
Awards:
Top male and female Overall, Masters, Grandmasters, and Senior Grandmasters.
Top three male and female in age groups: 9 and under, 10-19, 20-29, 30-39, 40-49, 50-59, 60-69, 70-99.
Top 3 breast cancer survivors: runners and walkers.
Top 5 male/female WALKERS.
****TO BE CONSIDERED A WALKER, YOU MUST NOT RUN AT ANY TIME DURING THE RACE.*****
****Pets are NOT allowed on the course. Furthermore, dogs/pets are not allowed for volunteers, spectators, and participants in the start and finish areas of an event. This is a liability issue. Thank you for respecting this policy. ****
I Pink I Can Run reserves the right to reschedule, cancel or start the race at a later time due to inclement weather, emergency or natural disaster. ***
Sponsorship opportunities here.
When

2/29/2020

TIme

9:00 AM

Where

The Flora-Bama