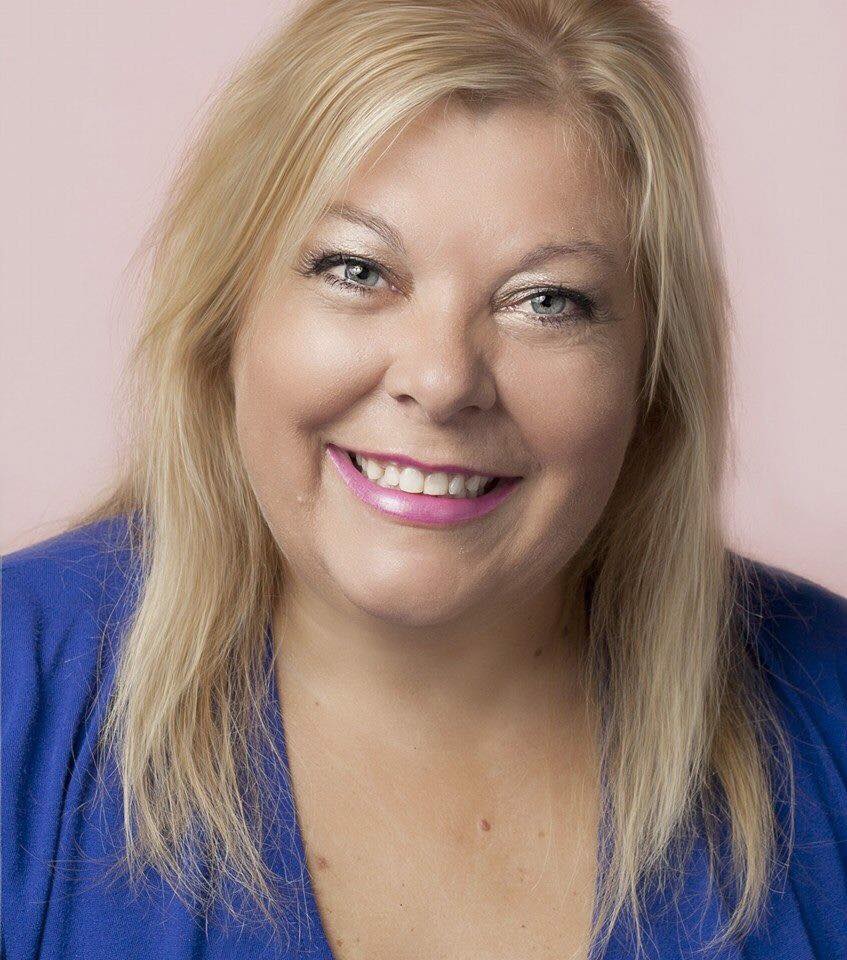 He gave the lump the name of "Cadbury Egg"
March 9, 2017 was like any other Thursday. I did my daily duties of getting my hubby off to work and my 16- and 13-year old children off to school. Like most days, I cooked dinner and cleaned up afterwards, and I then took a little "me time" and had a nice, relaxing shower.

I dressed for bed and then laid my head on my hubby's chest. We were laying there talking about our day and what we planned for tomorrow. Me being the hand-talker that I am, I brushed my hand across my right breast and felt a large lump. I asked my husband to feel it, and he suggested I get it checked out.

The next day I was kind of freaking out over it and started calling my doctors to see which one could get me in first. By two p.m. I had not heard back from my gynecologist nor my general practice doctor, so I decided to get in my car and drive to my GP's office that I had been going to for nearly 30 years. I walked into his office, told the front desk what I found and was taken straight into a room. The doctor came in and examined me. I will never forget that he gave the lump the name of "Cadbury Egg" due to the size of it.

My doctor then pulled out his cellphone and placed a call to Dr. Angel Williamson. She told him she was away on vacation but her staff was at her office; for me to go straight there.

I left my GP's office and went straight to Angel Williamson Imaging Center. Her staff performed a mammogram and an ultrasound. They told me Dr. Williamson would be reviewing everything and getting back with me.

At the time I was going to school to become a nurse. While in class on Tuesday, my cellphone started blowing up, just one phone call after the other. Due to the fact that I was taking an exam, I was unable to get to it for about an hour. As soon as I finished my test, I called the number back. It was a staff member at Angel Williamson Imaging Center. She informed me that I needed to come straight to their office so they could do another ultrasound. I called my husband, and he and my daughter met me there.

Once the ultrasound was done, a staff member took the three of us to a conference room. They told us Dr. Williamson wanted to FaceTime us. The first thing she said to me was "Mrs. Munhollon, you have breast cancer," and I don't remember much after that. She did reassure my daughter I was going to be okay and for her not to worry, that I'm strong and I can do this. I was unsure of what exactly "this" was, but I knew I was going to fight.

Dr. Williamson sent me to Dr. Patrick Dial. After a biopsy, I learned I had aggressive Triple Negative breast cancer. I started chemo with an amazing doctor and nurses. My chemo lasted six months. I was so sick most of the time, and I even lost all my hair. After my chemo, I had a double mastectomy with reconstruction.

Amazingly, today I am doing great and cancer free. I can never say thank you enough for all the support from my amazing doctors and the awesome Krewe du YaYas.